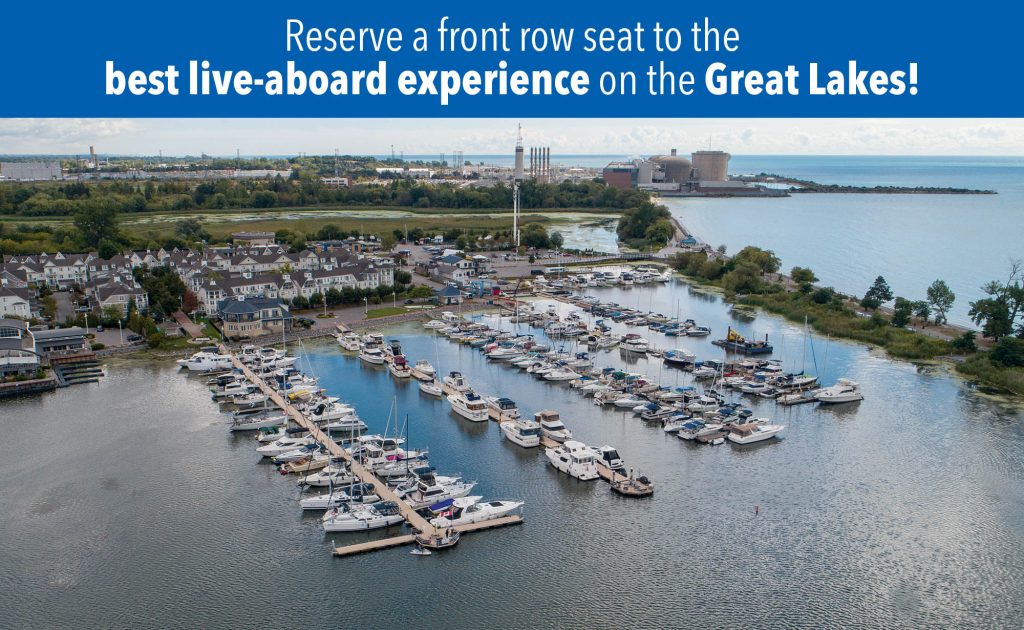 • Our floating docks accommodate high water levels

• Draft up to 6′ and Length up to 47'*

• Secure anchorage locations

• Live-aboards welcome; modern, clean amenities

Click HERE for more information.
* Due to rapid fluctuations in lake levels, including very low water levels, we do not recommend our facility for vessels exceeding 6' drafts for seasonal dockage or late season visitor dockage.
Experience L.I.F.E. on the Bay
Life on the Bay is about experiencing the incredible range of activities that invite you to enjoy Frenchman's Bay. Your Lifestyle is enriched with a restful oasis of natural beauty, a quiet place to enjoy solitude, a festive location for an exuberant social gathering, a waterfront teaming with challenging activities or peaceful time alone. This is a place that lifts mind, body and spirit. Families find a diverse range of ways to enjoy one another. Couples get some alone time. Exercise enthusiasts can walk, jog, ride or sail until they can do no more. Inspiration abounds as nature lovers and first time visitors take in a rich mix of nature's best alongside the lake, around the Bay, on the Bay and in the Bay.
Fun takes many forms on the Bay. Community activities – from the happenings sponsored by the Nautical Village to club and association programs to arts festivals -make life interesting for a diverse mix of people. A broad range of water and land sports accommodate the adventurous and intrigue first time participants. Local shopping and dining provide the community with fun ways to spend a leisurely day. And the Environment is like a fascinating character actor that steals the show. Just being on the Bay makes everything you do better… It's about living on the Bay in whatever way suits you best.