Frenchman's Bay lies on the north shore of Lake Ontario about 20 miles North East of Toronto or approximately Latitude 43° 48.53' North and Longitude 79° 04.59' West.
Announcing Our New Harbour Entrance!
The new harbor entrance opened in June 2015. Three levels of government (federal, provincial and municipal) invested $9 million in the construction of new channel walls, walkway and a deeper entranceway. This entrance has increased the channel width from 50' to 98.5' (30 metres) wide and extended the channel entrance length from 400' to 900' (300 metres) into Lake Ontario. The channel depth is now at least 11 feet (3.35 metres).
The usual navigation season is from mid April to the end of October. Ice generally begins to form in places on the bay in early December.
The Toronto Weatheradio Canada Station broadcasts marine weather reports continuously on 162.475 MHz (VHF Channel W3).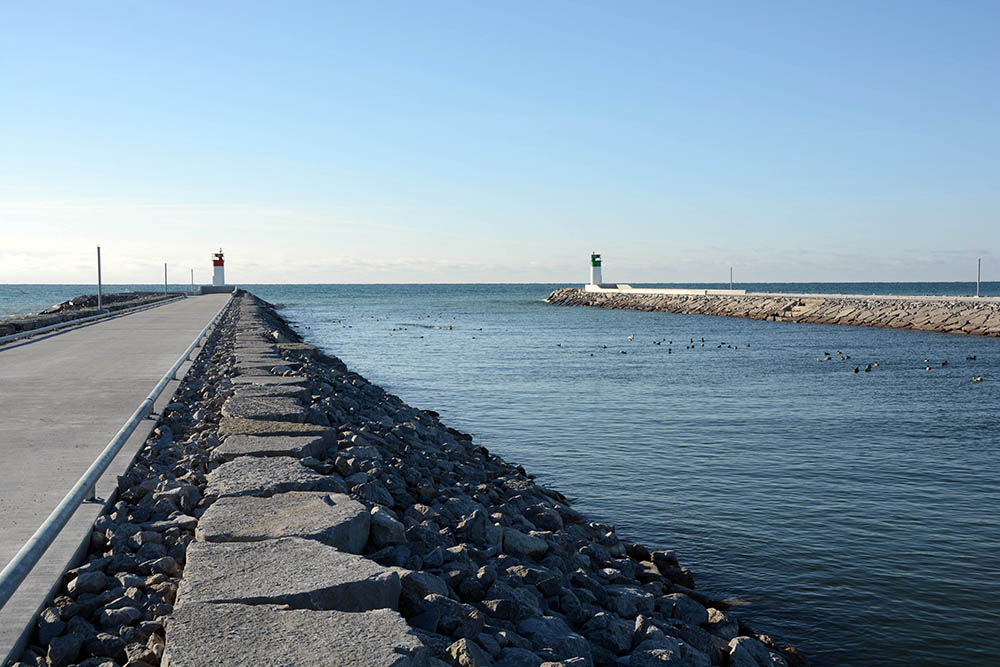 Marina Services & Facilities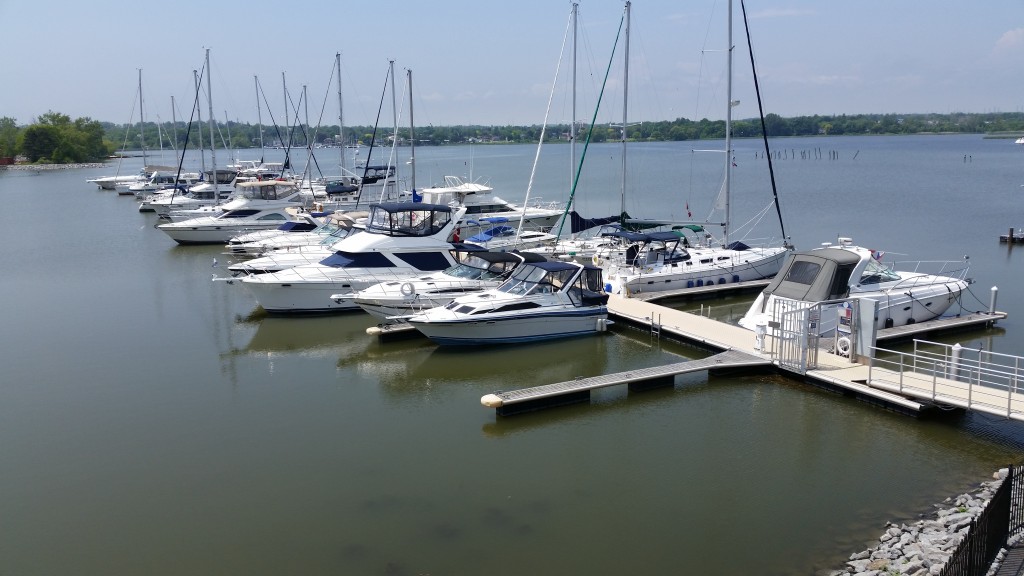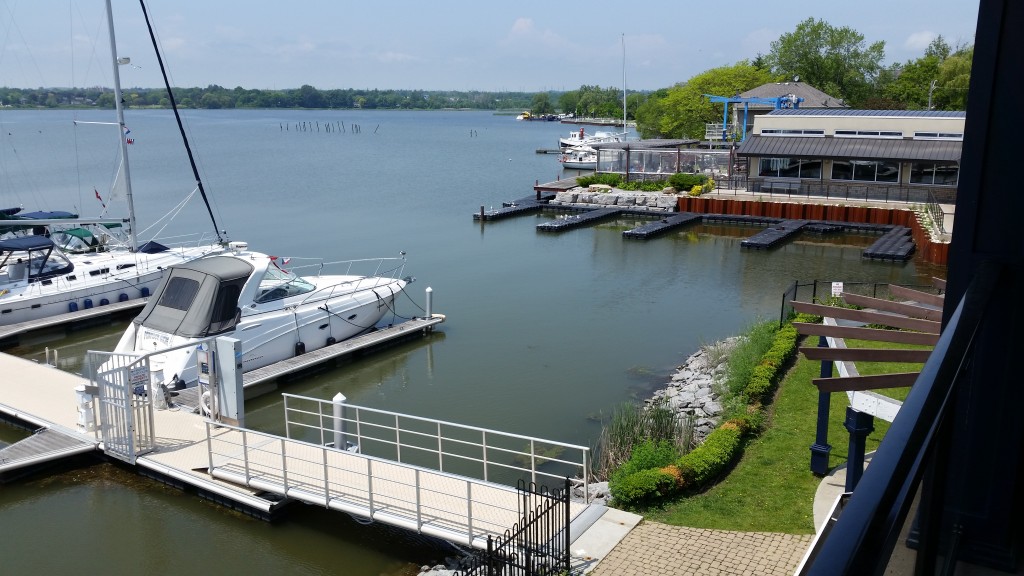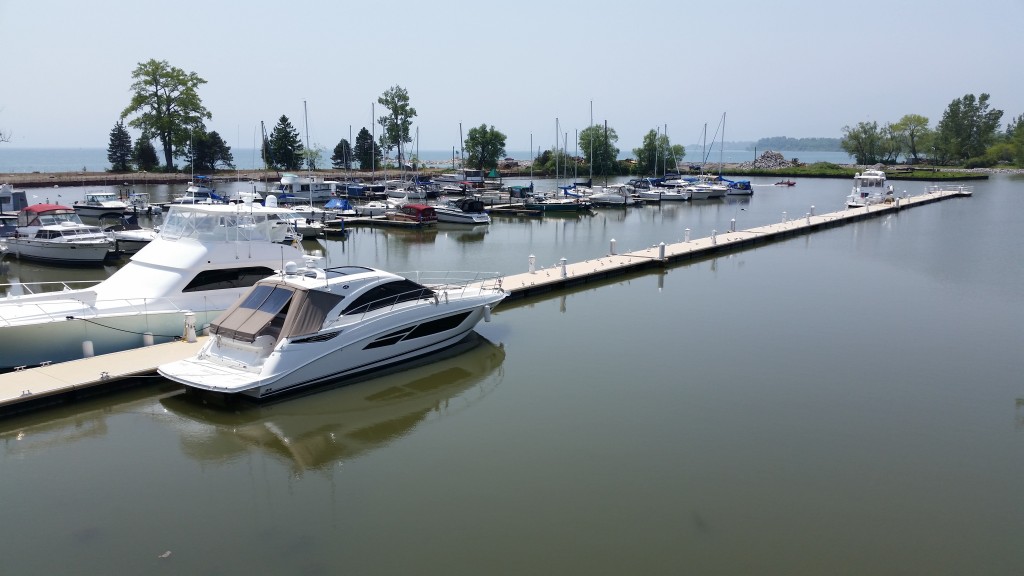 Frenchman's Bay Marina is a convenient mooring location just minutes from Toronto. Here you can find a sociable atmosphere among boaters and the friendliest staff on Lake Ontario.
Being in the marina business since 1972 and having over 200 slips we have the knowledge and facilities needed to make your stay enjoyable.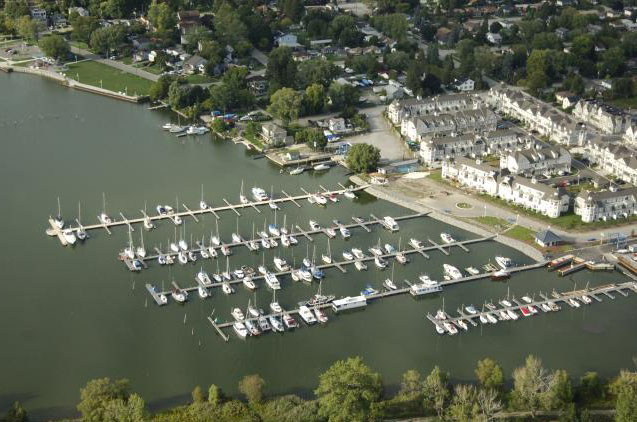 Our boaters enjoy convenient, high-end amenities.
We provide a terrific list of services to make your docking complete at Frenchman's Bay Marina.
Sailboat and power boat slips
On-site Laundromat
5 acres of parking, steps from docks
steps to fine restaurants & pubs
40 minute drive to downtown Toronto
Official weigh station for the Great Ontario Salmon Derby
Boat Lift
Haul out up to 25 tonnes
Mast step & destep
Easy, Fast Access to Local Village Community & Downtown Toronto
A one-minute walk to the Nautical Village gives you access to a wonderful mix of shops and services.
There is a year-round ship's chandlery within walking distance of our marina. Nat's Marina Supplies is your one-stop marine hardware, canvas goods and service store. Call: 905-837-1846.
The marina is walking distance to the Go Train and shops.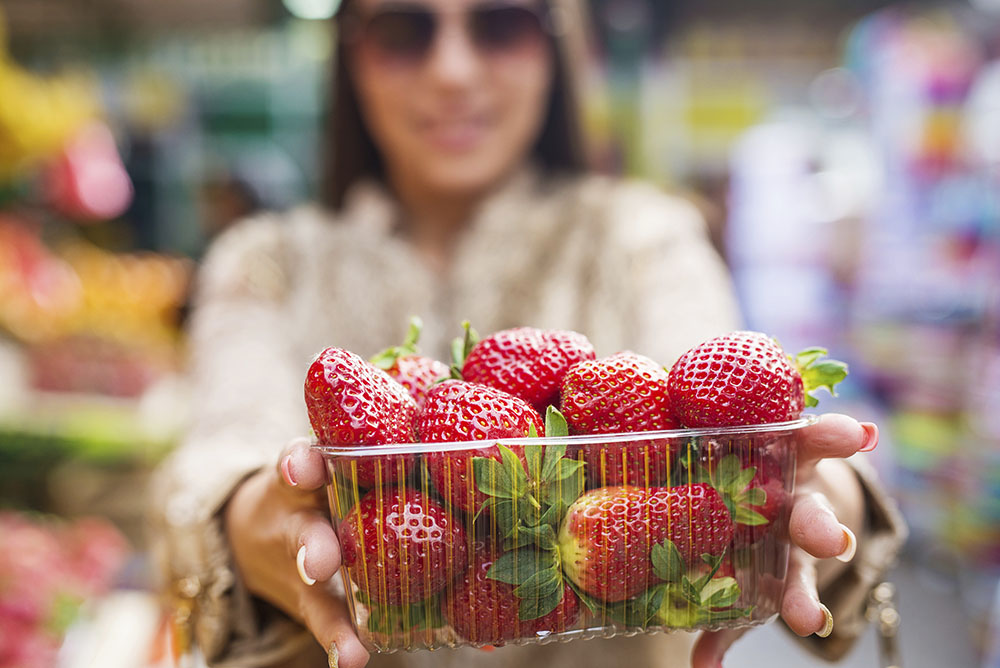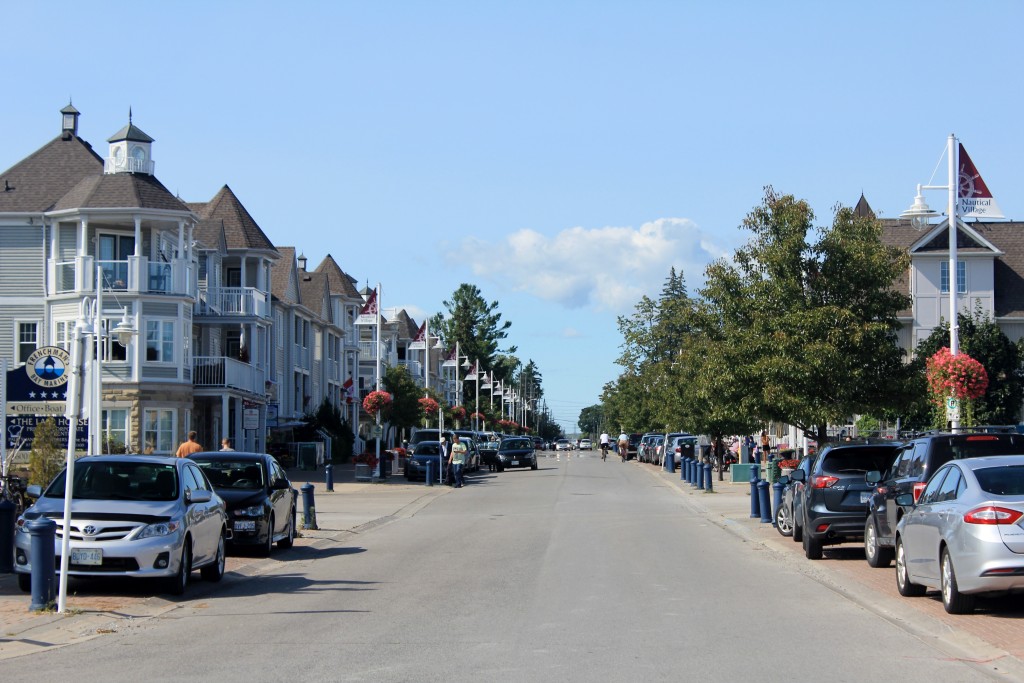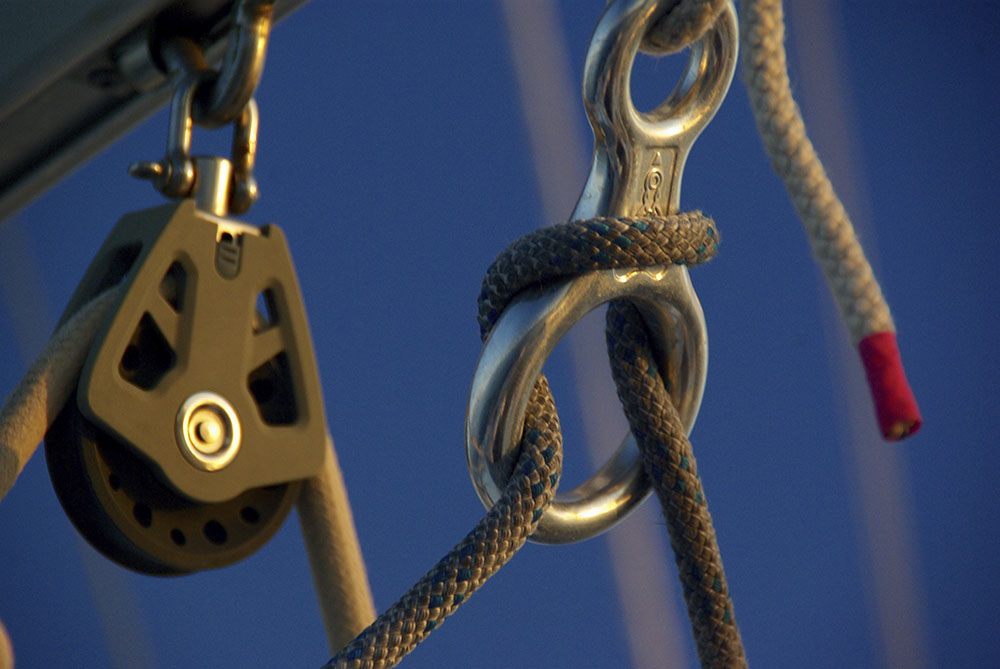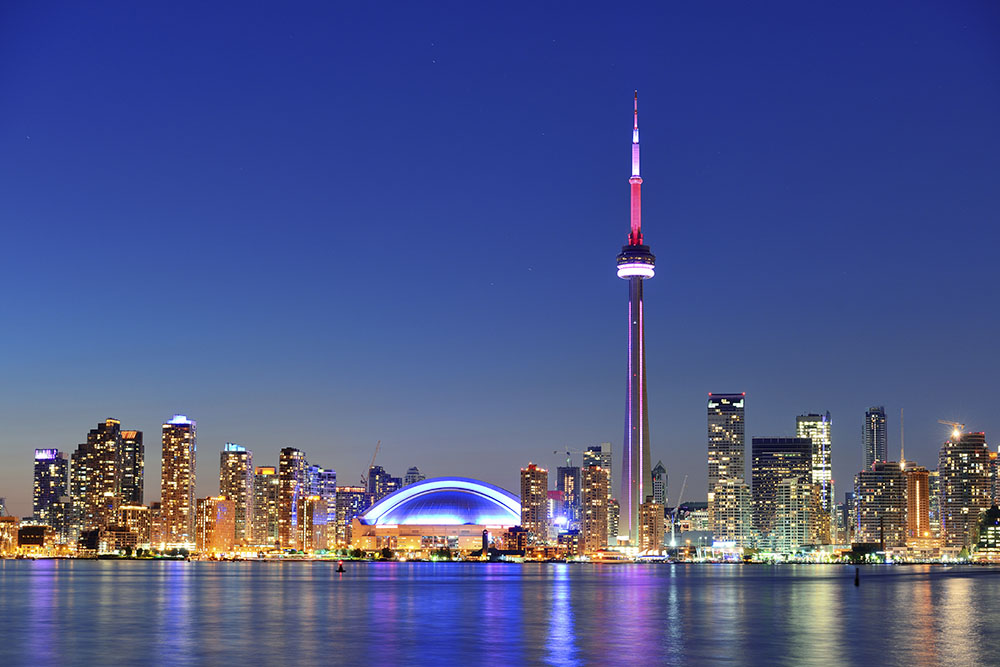 Destinations, Activities and Services
Easy access to an amazing mix of activities and services that suit your lifestyle!
From the harbour at Frenchman's Bay Marina in Frenchman's Bay on Lake Ontario you are never far from a desired destination.
Walking
While staying with us at Frenchman's Bay Marina you are within walking distance of:
Nautical Village
Many fine restaurants
Boutique and mainstream shopping
Diverse mix of water and land-based recreational, social and leisure activities (see "Life on the Bay" overview)
Marina supplies
Downtown Toronto via local Go Train
Driving
Frenchman's Bay Marina is close to many destinations (approximates):
City:
Markham
Oshawa
Richmond Hill
Missisauga
Downtown Toronto
Scarborough
Peterborough
Kilometers
21
30
56
64
51
19
90
Miles
13
19
35
40
31
10
56
So whatever your mode of transportation you're never far from interesting places and events when mooring at Frenchman's Bay Marina.
BoatSmart & Waterway Connections
BOATsmart! Canada is a leading national safe boating organization that encourages and promotes the safe enjoyable use of Canada's waterways.
The BOATsmart! Canada Safe Boating Program includes everything you need to obtain your Pleasure Craft Operator Card!
Explore new waters. Discover new places to go and things to do. Find the services, accessories, parts your boat needs. Navigate www.waterwaysontario.com